A Fresh Coat of Paint
Repainting your kitchen with a lighter color is a sure way to make any average kitchen appear bigger and brighter. However, just picking a fresh new updated color can do wonders to refresh a space.  Remember to properly prep and clean the walls before painting to ensure that the paint lasts longer and the paint adheres well. Preparation is essential.
Painting the cabinets versus purchasing new ones will update your kitchen at a much lower cost. Make sure you remove all hinges and handles from the cabinet before starting to make the job much easier.
If you cannot paint the whole kitchen, consider at least painting an accent wall to provide some color variation and freshen up the space.
Related:  The Ultimate Paint Guide For Choosing the Perfect Trim Color to the Best Ceiling Paint Color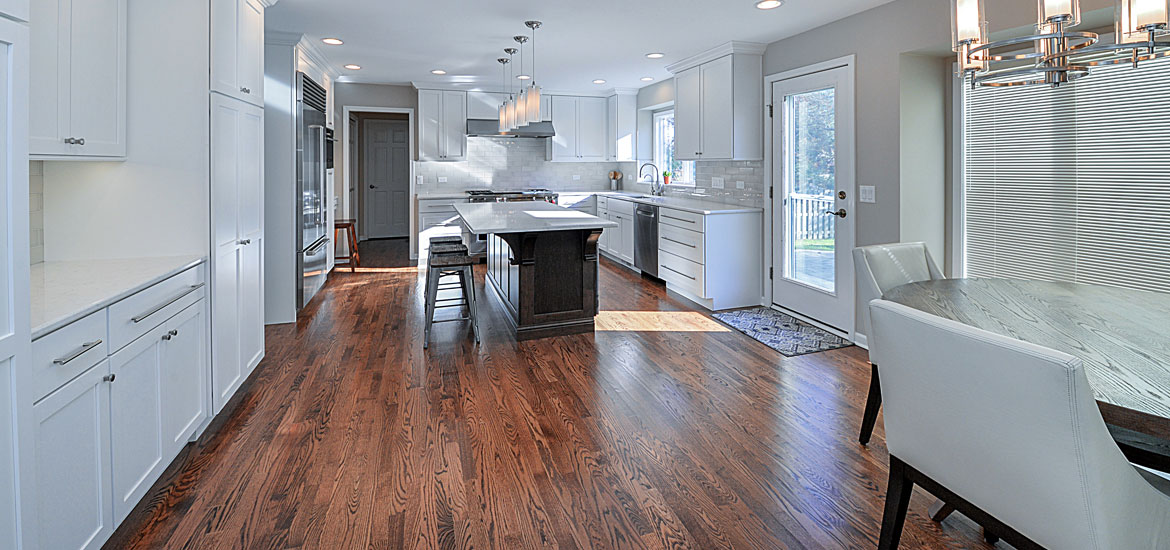 Don't Forget the Floor
After painting, the kitchen will look fresh and brand new, but what's the use if the floor looks dull and ugly? There are tons of beautiful floor coverings currently available on the market at a range of reasonable prices.
Depending on your taste and budget, go for the kitchen floor that reflects the desired design for your kitchen. Whether you choose vinyl, ceramic tiles, wood or laminate; your floor needs to match the fresh feeling of your painted walls.   Plus don't forget maintenance–it needs to be easy to clean.
The kitchen has the most traffic only second to the bathroom or living room. The material used on the floor should also be durable. The good news is most floor coverings on the market today are durable and affordable, so there should be plenty to choose from to transform you average kitchen floor.
Backsplash and Tiles
Painting is not enough when it comes to refreshing your average kitchen. Backsplashes offer a great opportunity to add a focal design element using the perfect color(s), and textures.
Glazed tiles are the best in that regard, and they come in all sizes and colors and are easier to clean and maintain. You can create beautiful patterns to give your kitchen a unique look.
A backsplash does more than add a great design feature to your kitchen.  It protects the walls from spills and any splashes from water, oil, and food. They are also easy to install and although they come in all shapes and sizes, can be cut to fit.
Take a look at this to get some great ideas: 71 Exciting Kitchen Backsplash Trends to Inspire You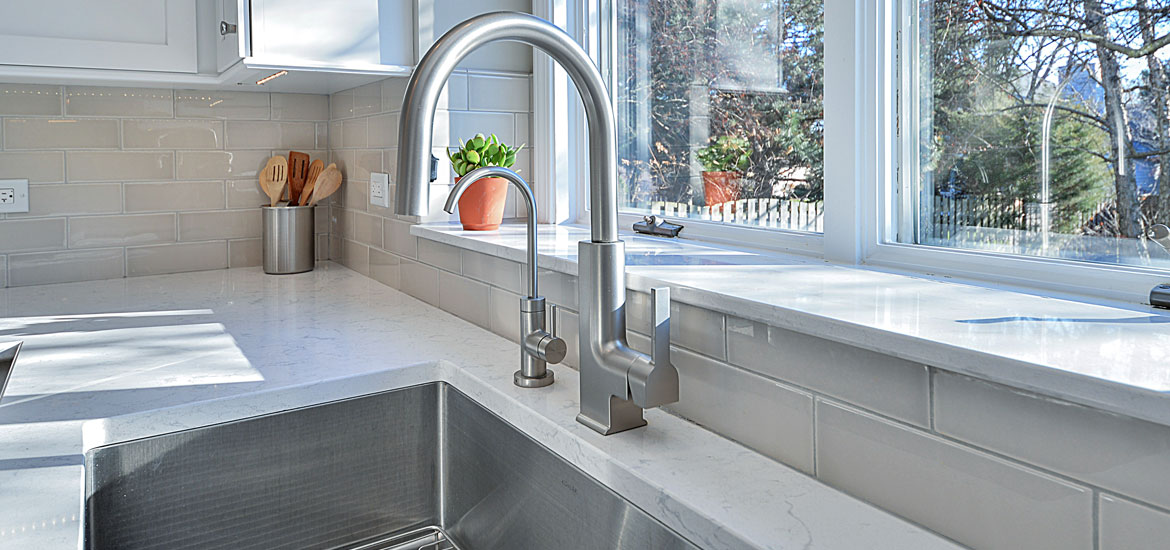 Replace Those Old Designs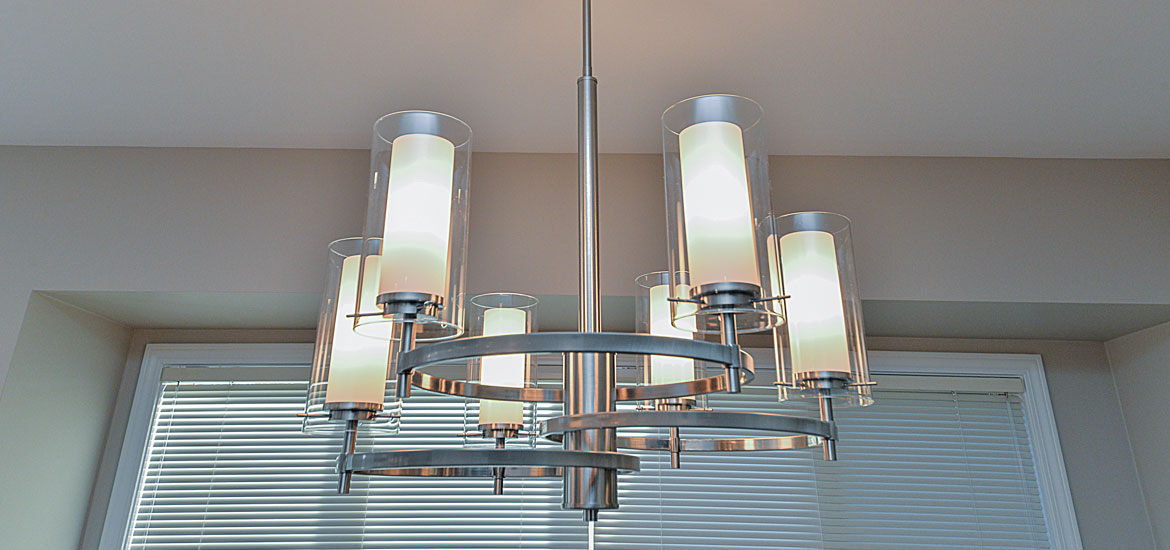 Some of the original features in the kitchen (when you purchased the house) might be durable, but not necessarily updated.
Replace your old faucet with a new modern design. Change old knobs and pulls to immediately give your kitchen an updated look.  Install updated lighting fixtures.  If your budget allows, replace or update your countertops.
The color and design of these features will be influenced by your choices of paint and flooring.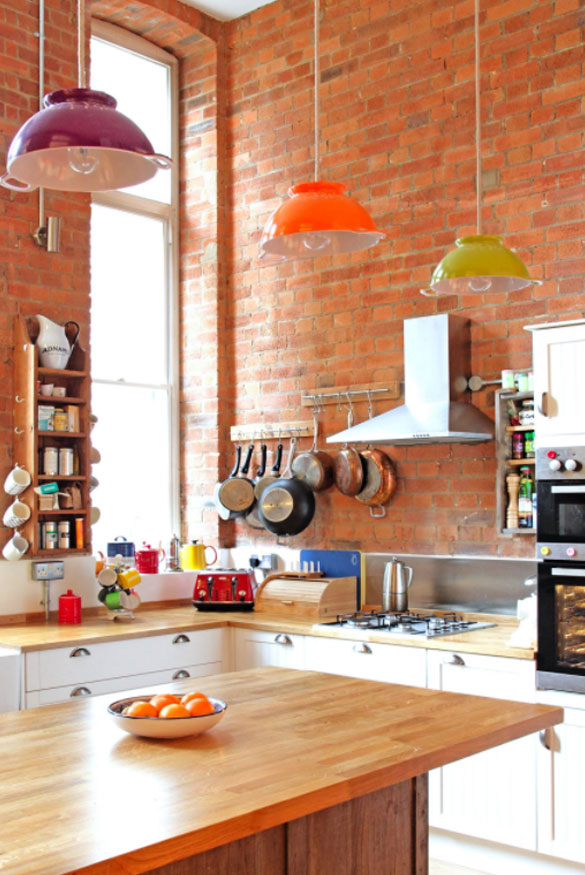 Avocado Sweets Design Studio
Source:Sebring